Access a wide range of tips, research and tools designed to support the growth and innovation of the independent workforce and enterprises who engage independent professionals.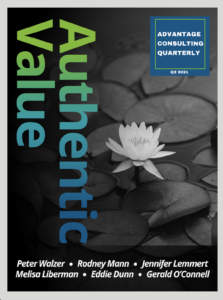 Read the Advantage Consulting Quarterly and hear from top independent professionals who share their thoughts and perspectives on this quarter's theme: Authentic Value.
The State of Independence in America report is the longest-running comprehensive look at the independent workforce. Now in its 10th year, the 2020 survey finds full-time independents are satisfied and secure being self-employed and have found their niche in an economy that strives to remain competitive and innovative. 
The 2020 Client of Choice research report offers insight into what top independent professionals value when choosing their clients. The data indicates that the 7.6 million Americans serving businesses have more choice and greater satisfaction than ever before. 
Independents Across America tells the real stories of real independent professionals and microbusiness owners and offers insight into the motivations and passions of the nation's 38+ million independent workers. Hear them speak about their businesses, view their profiles, or reach out directly to engage with them on an upcoming project.
What Is Net income? Net income is the profit your business earns after expenses and allowable deductions. Why Is Net Income Important? As an independent professional, it is important to have a good handle on your finances. Knowing where your business stands financially can help you make important decisions such as setting bill rate, determining…